The 10 Min Makeup Routine
For Beginners & Women On The Go!
Who this post is for:
~Makeup Beginners
~Women on the GO!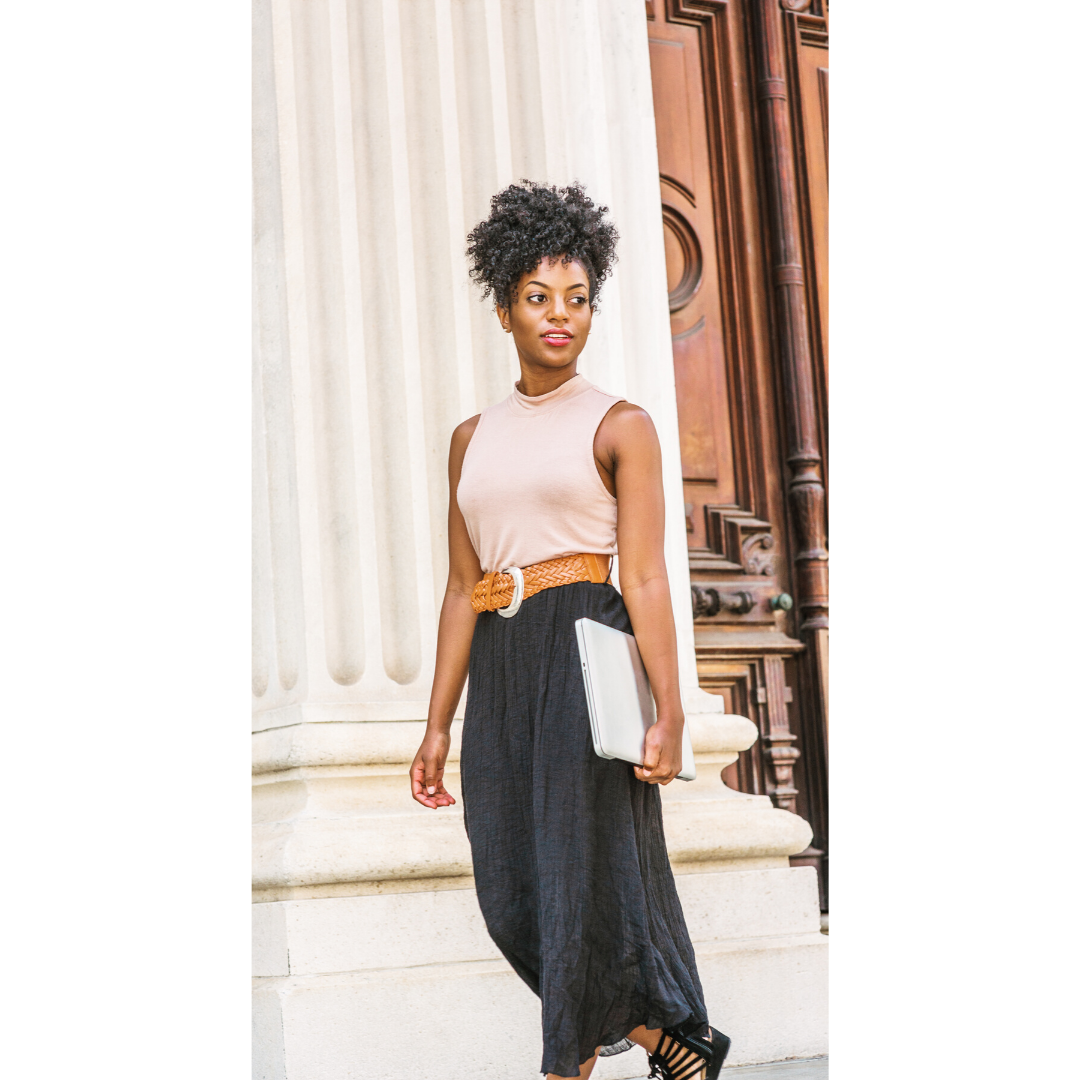 Hey there GLO Queen, If you're anything like me then you are always on the go, and since I am a mom to a 1 year old that tends to not go hand and hand with getting glammed up. As busy as I can be I still like doing my makeup and I still enjoy looking nice. So I came to the conclusion that I wanted to create a kit to help me complete a quick makeup routine that I can turn too when time is not on my side, using only a few beauty products that could fit in a small makeup bag (just in case I gotta get glammed in the car). I wanted to make sure the products were easy to use and versatile.
So I created the GLO & GO! Kit. 4 products. 10 minutes. You're done!
1.  Ok, let's apply the foundation (not included in kit). Remember this is a quick glam so I only need one layer, which still gives me really good coverage. I'm using the Maybelline FitMe in number 358. (I absolutely love this foundation). I apply this with either a beauty blender or a foundation brush.
2.  Moving onto the eyes, for my look I chose kit 7AM which is golds with a matte nude transition shade.
3. For the highlight this kit includes a gold highlighter, that I apply to all high points of my face using an angled blending brush. As an added bonus our highlighters have built-in primers to help increase wear-time and decrease appearance of fine lines.
4. Next I apply the gold undertone glass gloss, this can also be worn as a lip topper on top of a nice brown or nude lipstick for a more opaque lip look.
5. Now I'm going to set this glo and go. 1-2 pumps of the highlighting setting spray (holding bottle arm's length away) and now i'm done.. Going about my business. Ready to network!
Literally took me 10 mins to do a look that looks amazing and will last until I take it off.
Interested in trying the 10 min GLO & GO! routine?
Checkout the GLO & GO! Kits, available in 3 shades.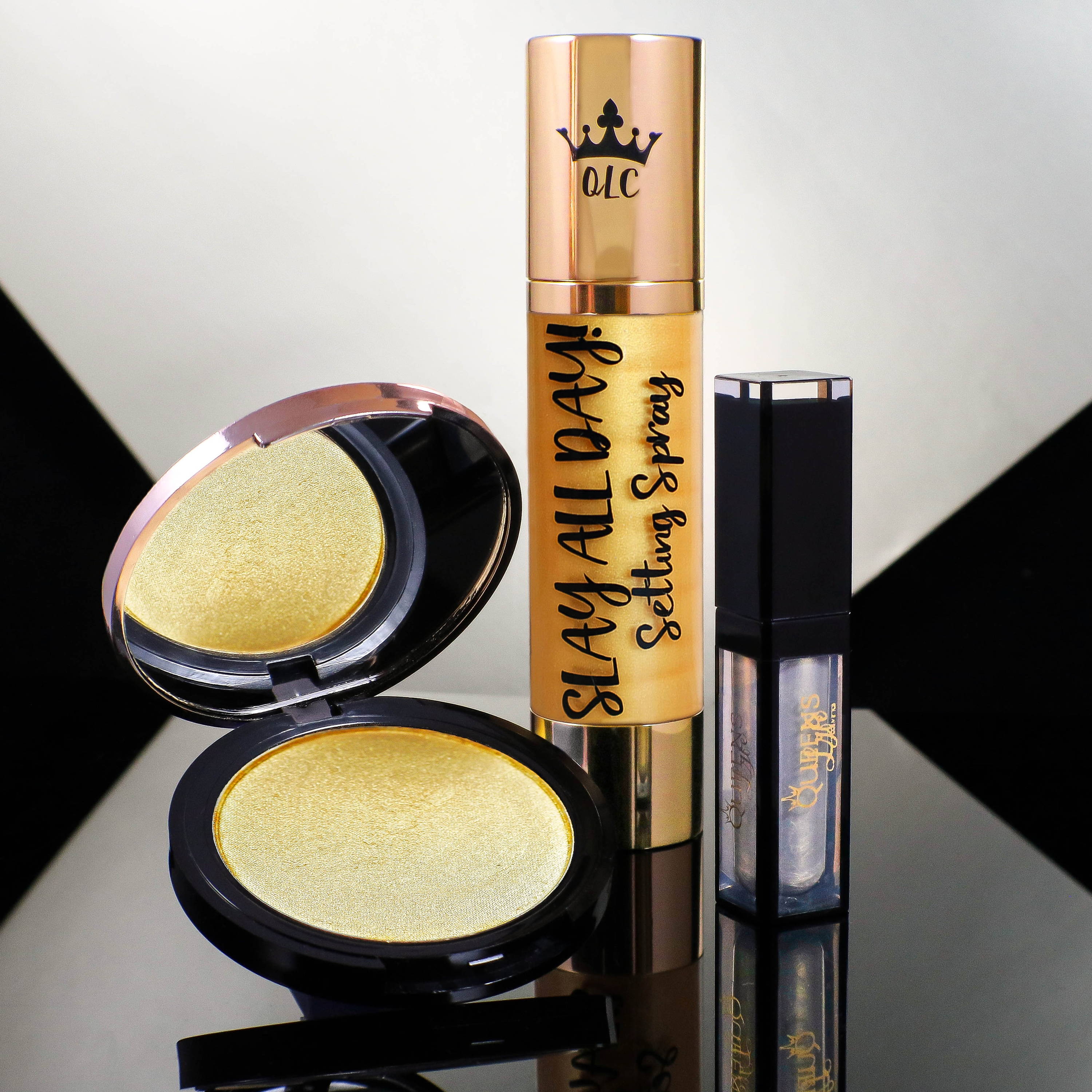 If this kit is not for you, then checkout some of our other wonderful vegan & cruelty free products to take advantage of FREE SHIPPING on orders greater than $15
---
Beauty Is Good
For The Soul.
What are your go-to products to GLO on the go? Leave it in the comments to help a fellow GLO Queen out..
Until next time,
Stay un-stressed and blessed
Gina
Interested In Starting A Beauty Brand?
Sign Up For Notification Of My EBook Release

---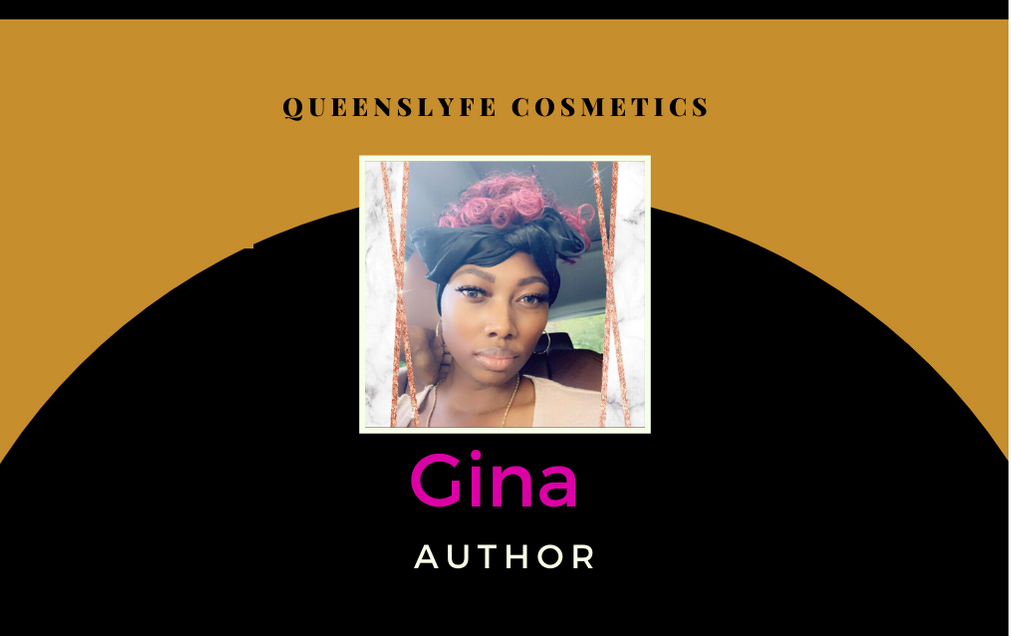 Giving you what I research and learn daily in the beauty business.
I truly believe sharing one's knowledge leads to Abundance
- Gina -
Best bicycle shops in Brooklyn
Events and entertainments
Warehouse "Pedals & Chains"